Quote from: menion on April 14, 2018, 07:43:43
[
@tramp20
2. not sure what happen here. You say that when you start a Beta version, Pro version starts immediately as well?

Yes, but only ~25 MB big instead of ~100 MB. this happens every time I start free/beta.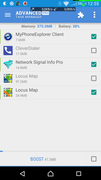 Edit: I attached a catlog.